From January to March 2015, POGON – the Zagreb Centre for Independent Culture and Youth – awarded me a residency to live and work in Zagreb.
Besides putting together a series of video works and an animation with artists Maja Markovic and Boris Fisher, POGON sponsored two big billboards of my poetry. The Croatian language poetry billboards appeared under a tram bridge in the area around Zagreb University.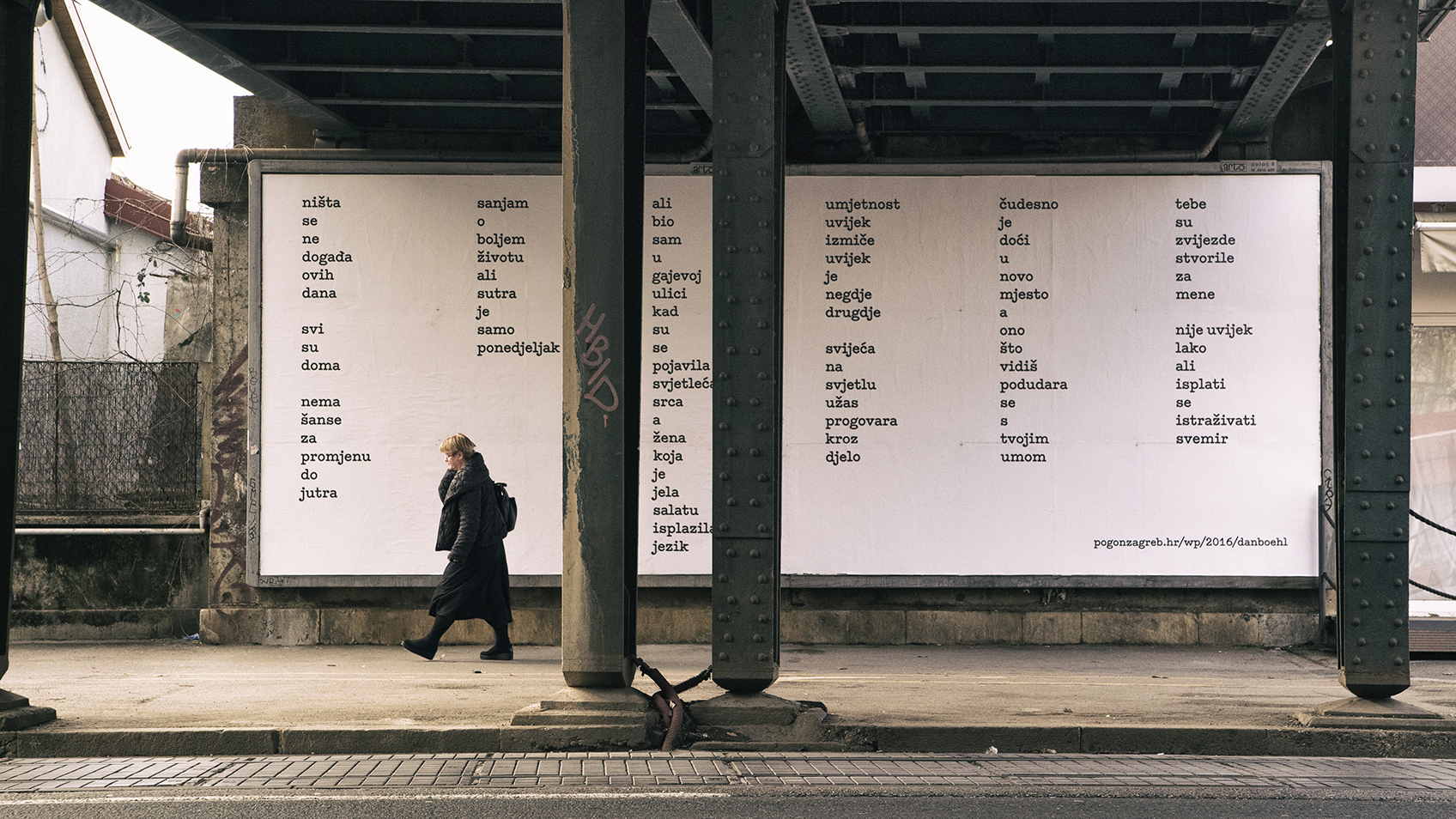 The first billboard reads:
drive
jaguar
to
popular
mall
how
hard
we
going
to
dance
tonight
all
the
way
hard
!!!
The second poem:
nothing
happens
these
days
everyones
home
no
chance
for
change
until
morning
i
dream
of
a
better
life
but
tomorrow
is
just
monday
but
i
was
on
gajeva
ulica
when
the
heart
lights
came
on
and
a
woman
eating
salad
stuck
out
her
tongue
art
is
always
escaping
always
somewhere
else
candle
in
the
light
the
horror
speaks
through
the
work
its
amazing
to
come
to
a
new
place
and
what
you
are
seeing
collides
with
your
idea
you
were
made
for
me
by
the
stars
above
it
pays
to
explore
the
universe